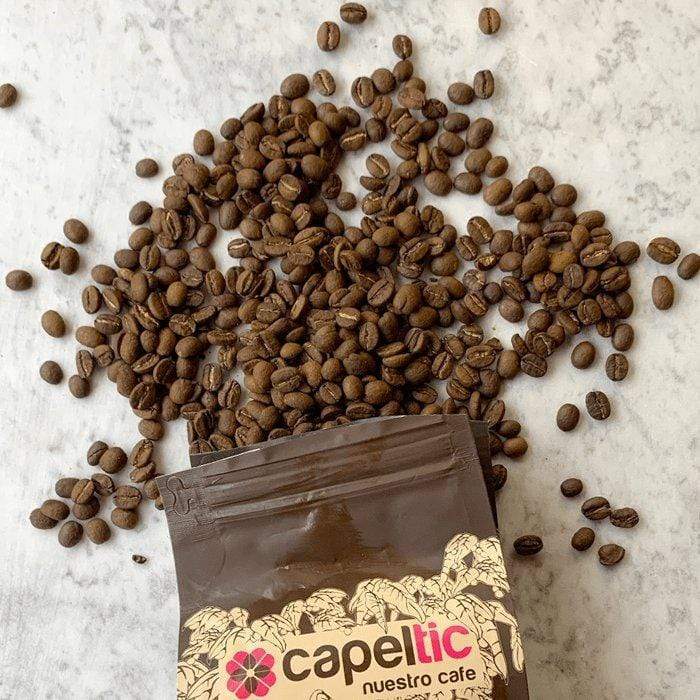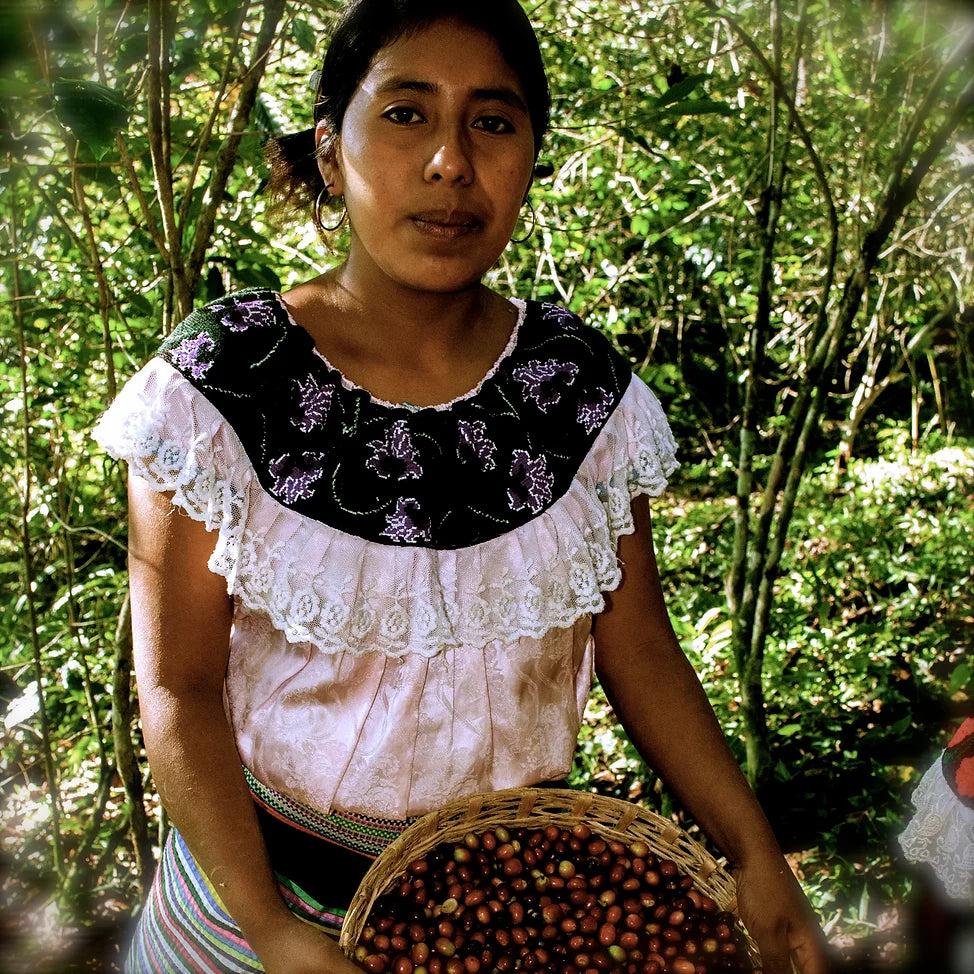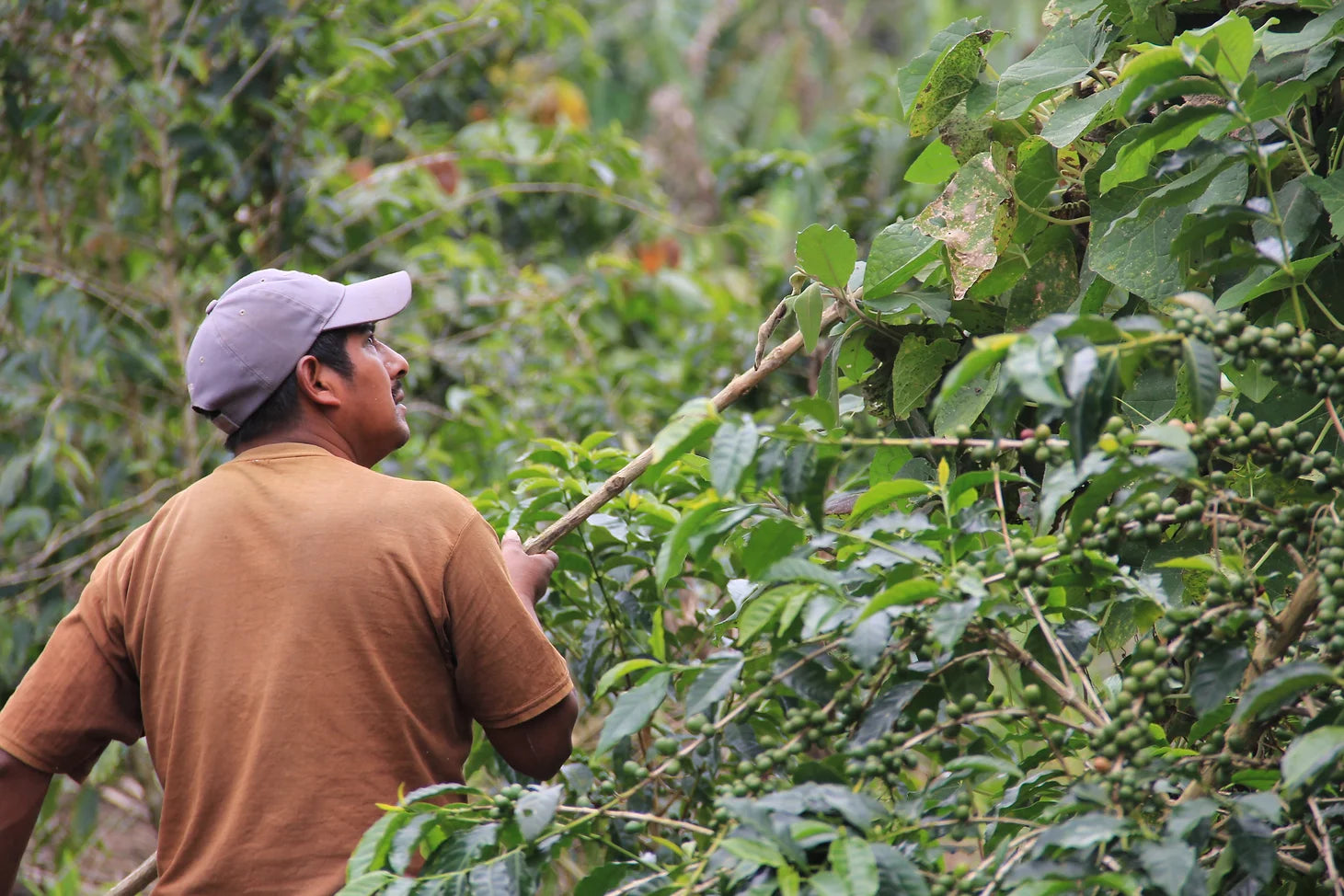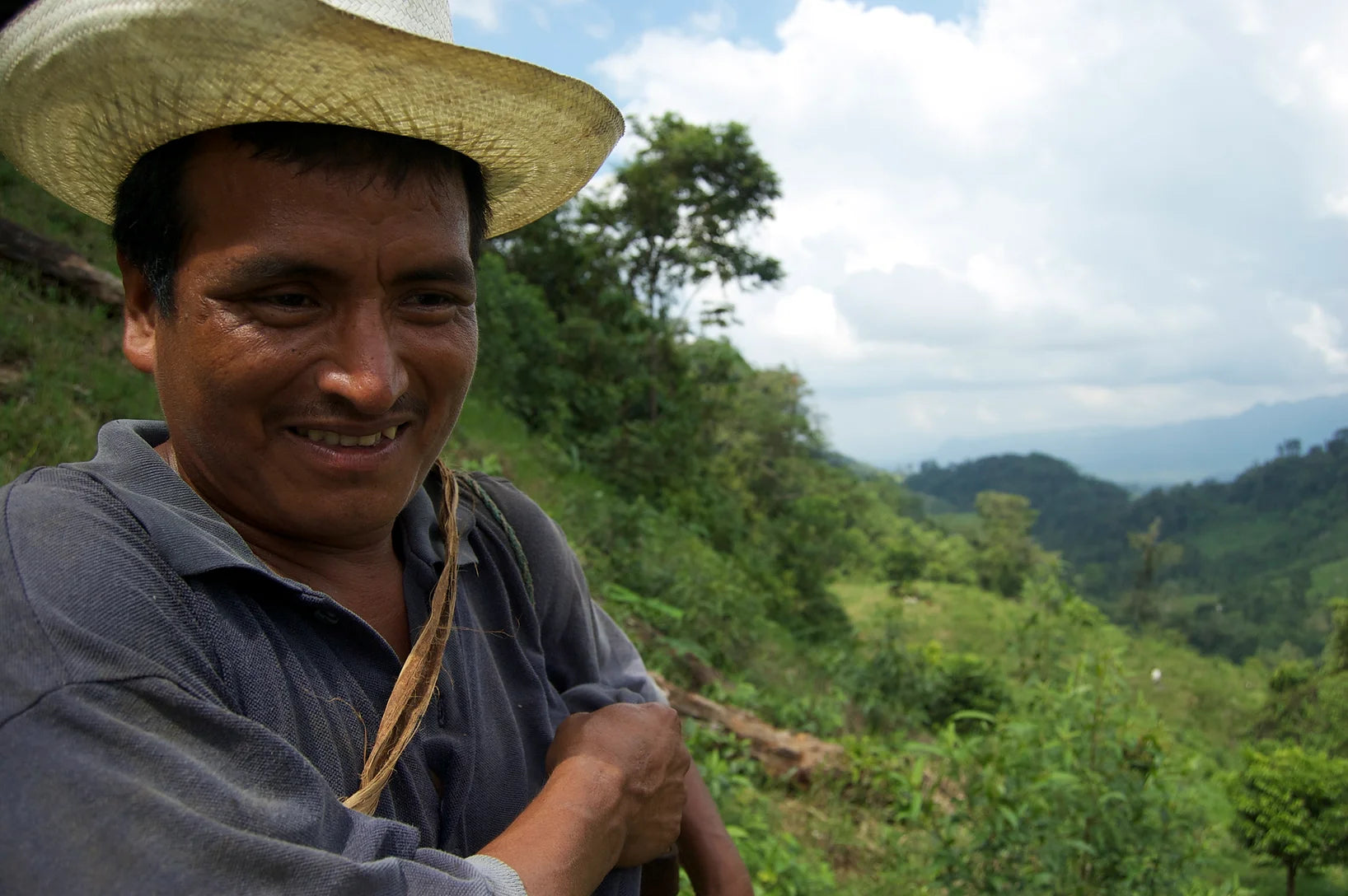 Capeltic Origin Roasted Gourmet Coffee (2.20 lbs. / 1 kg)
Capeltic, a part of the Yomol A'tel, is a consortium of cooperatives and other enterprises working with the Jesuits in Mexico since 1958 to bring you origin-roasted gourmet coffee direct from Chiapas. 

The coffee is grown, harvested, roasted, ground, and packaged by Indigenous Tseltal people from the Northern Jungle of Chiapas and sixty employees across Mexico. Each bag is 2.20 pounds (the equivalent of 3 to 3 1/2 bags of 10-12 oz. coffee usually found in U.S. grocery stores). Coffee is available in WHOLE BEAN or GROUND and CAFFEINATED or DECAFEINATED.
A Capeltic purchase ensures that indigenous farmer producers can earn a fair and dignified wage that enables them to meet the needs of their families. Through Capeltic's origin-roasted model, producers are part of a closed-loop economy that ensures their access to the most significant profit margin by bringing the product to market in its completed state. 
Read an interview with Fr. Stephen Pitts, S.J., a U.S. Jesuit who has partnered with Capeltic to bring their coffee to the United States.  
SHIPPING: 
All coffee is shipped from Sutton, Massachusetts, via trackable U.S. Postal Service or UPS shipping 2-day shipping. To ensure the trackability of your order, slower shipping speeds are not available. 
SUBSCRIBE & SAVE:
Are you a regular coffee drinker? Subscribe and save. Bi-weekly subscriptions save $2.50 / bag. Monthly subscriptions save $1.50. Your subscription may be stopped at any time at least one week before your next ship date. 
BULK PRICING:
Bulk pricing is available for orders of 5 or more. Please click the discount code links below, and the code will be added to your shopping cart. 
For orders of 5 to 9 bags a $1.50 per bag discount is available. 
For orders of 10 or more bags a $2.50 per bag discount is available.