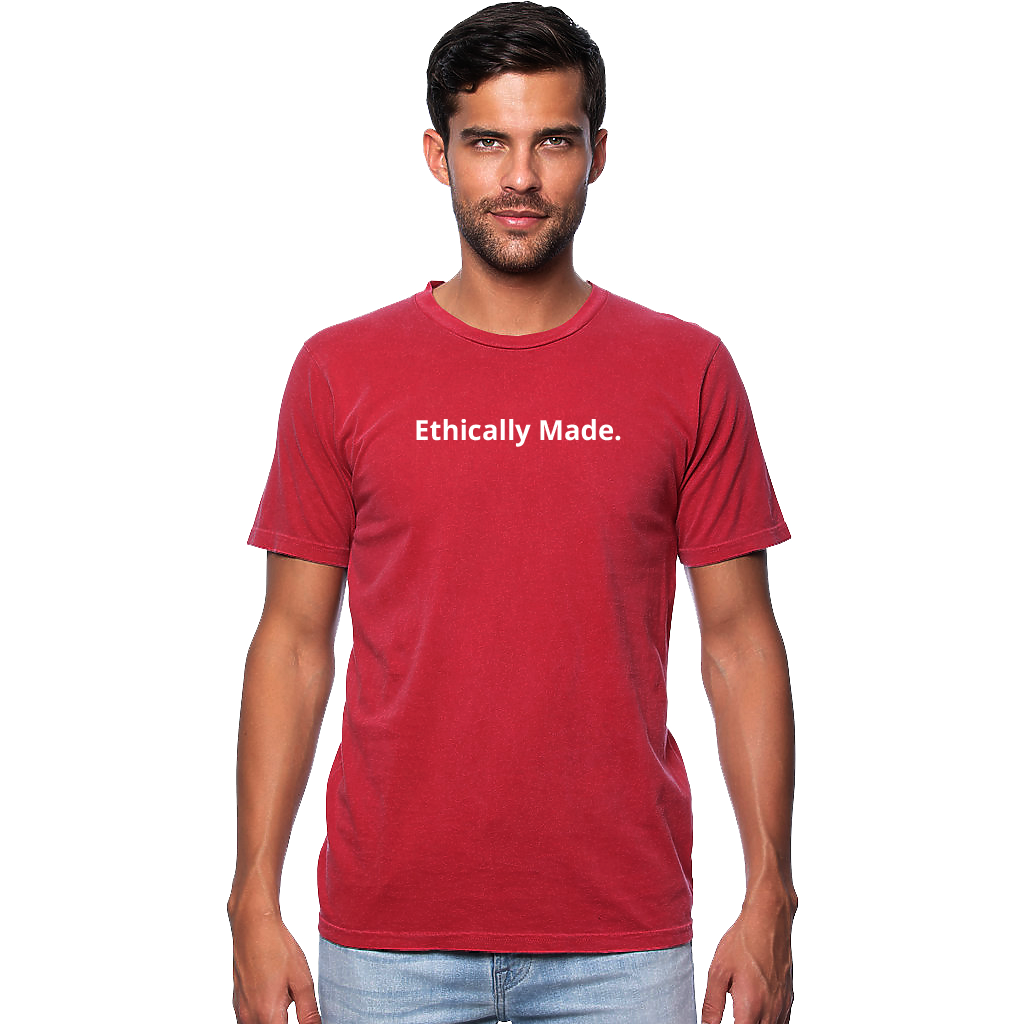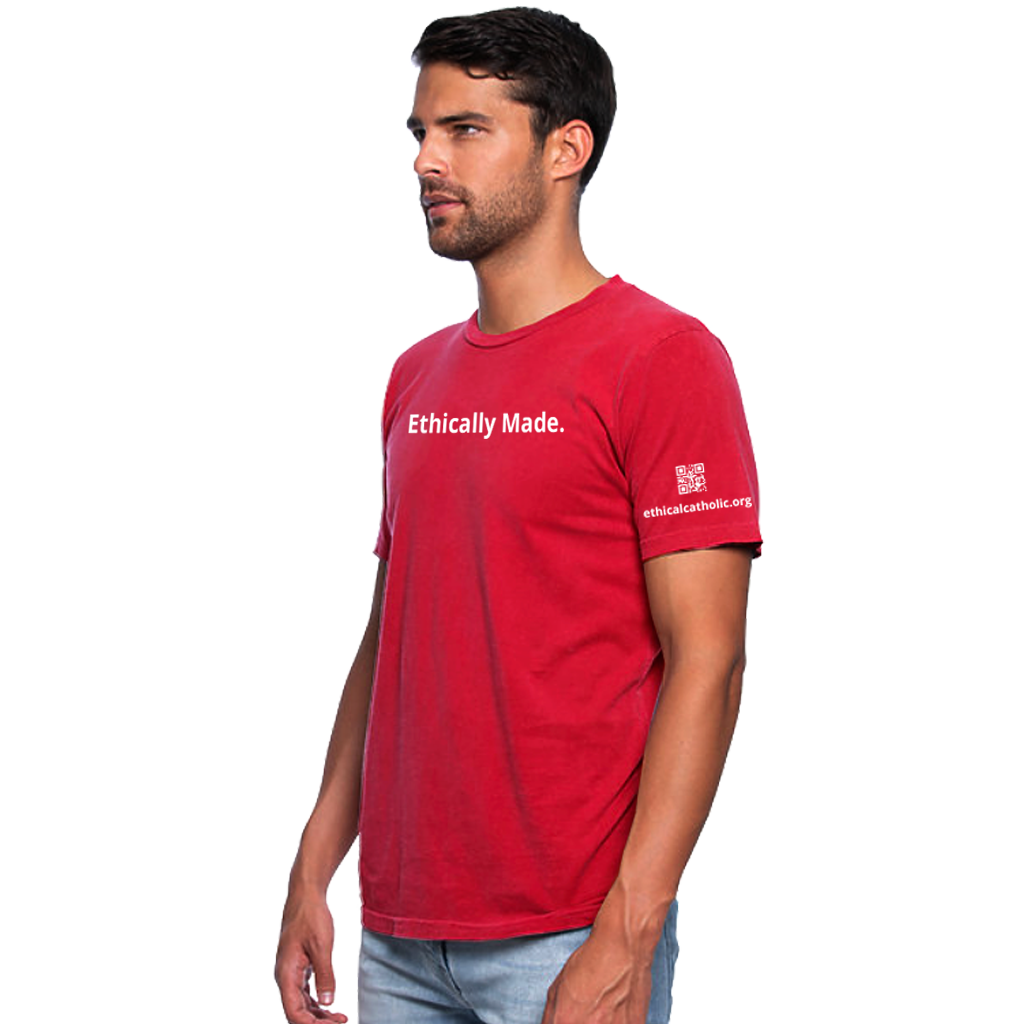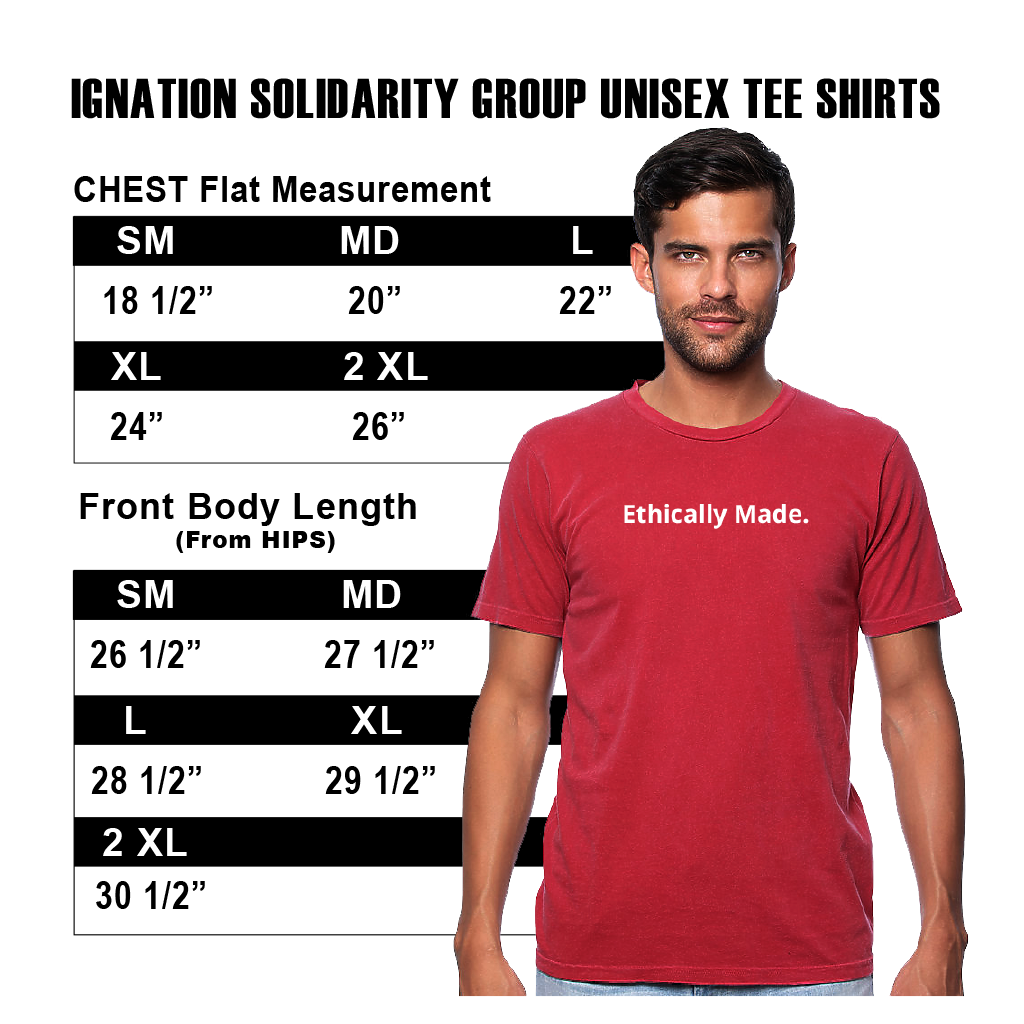 Ethically Made Unisex T-Shirt
This shirt is 100% US-made from "dirt to shirt"—including the cotton used for the material and thread.
This 100% cotton "Southern Red" colored shirt was cut and sewn at Opportunity Threads, a worker-owned assembly factory in Morganton, North Carolina, and dyed by T.S. Designs in Burlington, North Carolina. 
It is estimated that the production transit carbon footprint of this shirt is under 1,000 miles compared to a conventional shirt produced abroad which may travel upwards of 13,000 miles before being delivered to a consumer. 
"Ethically Made." is printed on the front in white and the sleeve has a QR code that directs your friends and colleagues to "ethicalcatholic.org" where they can learn more about the Catholic Ethical Purchasing Alliance.