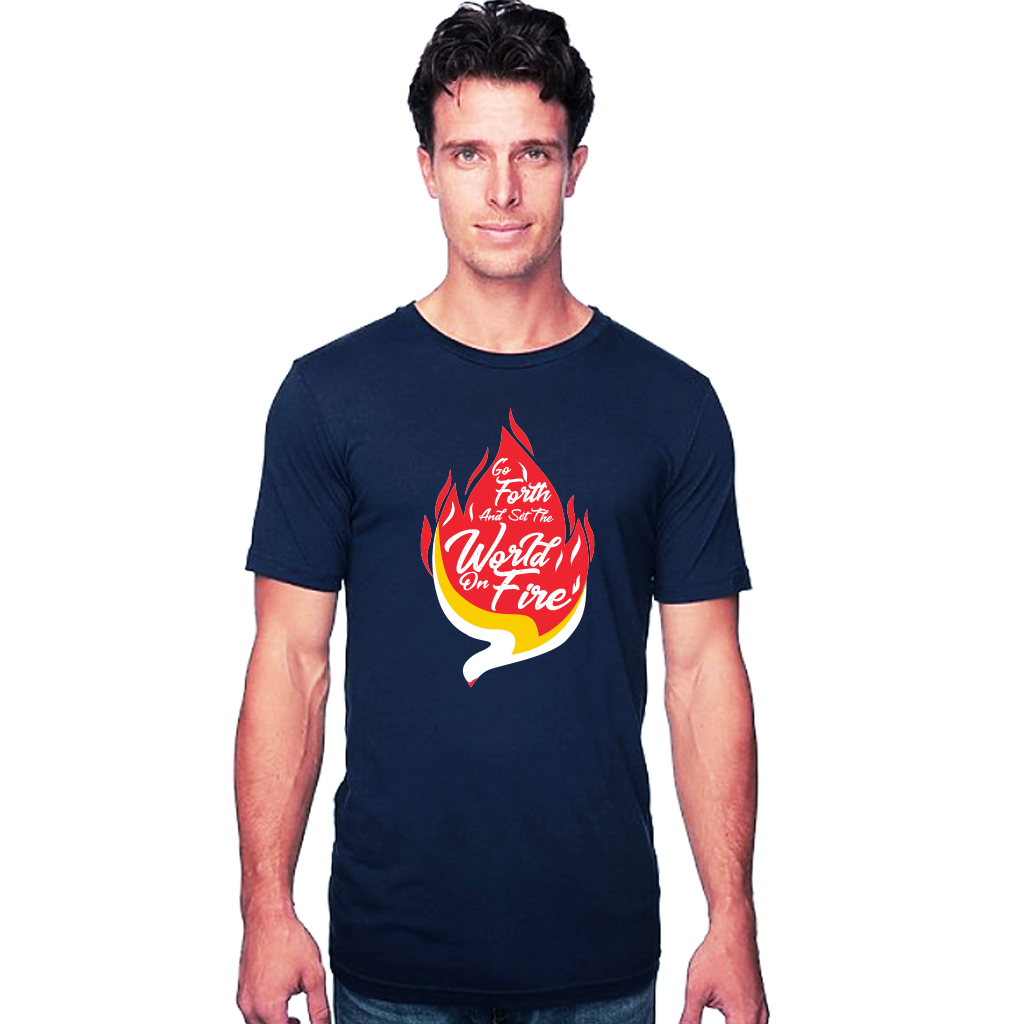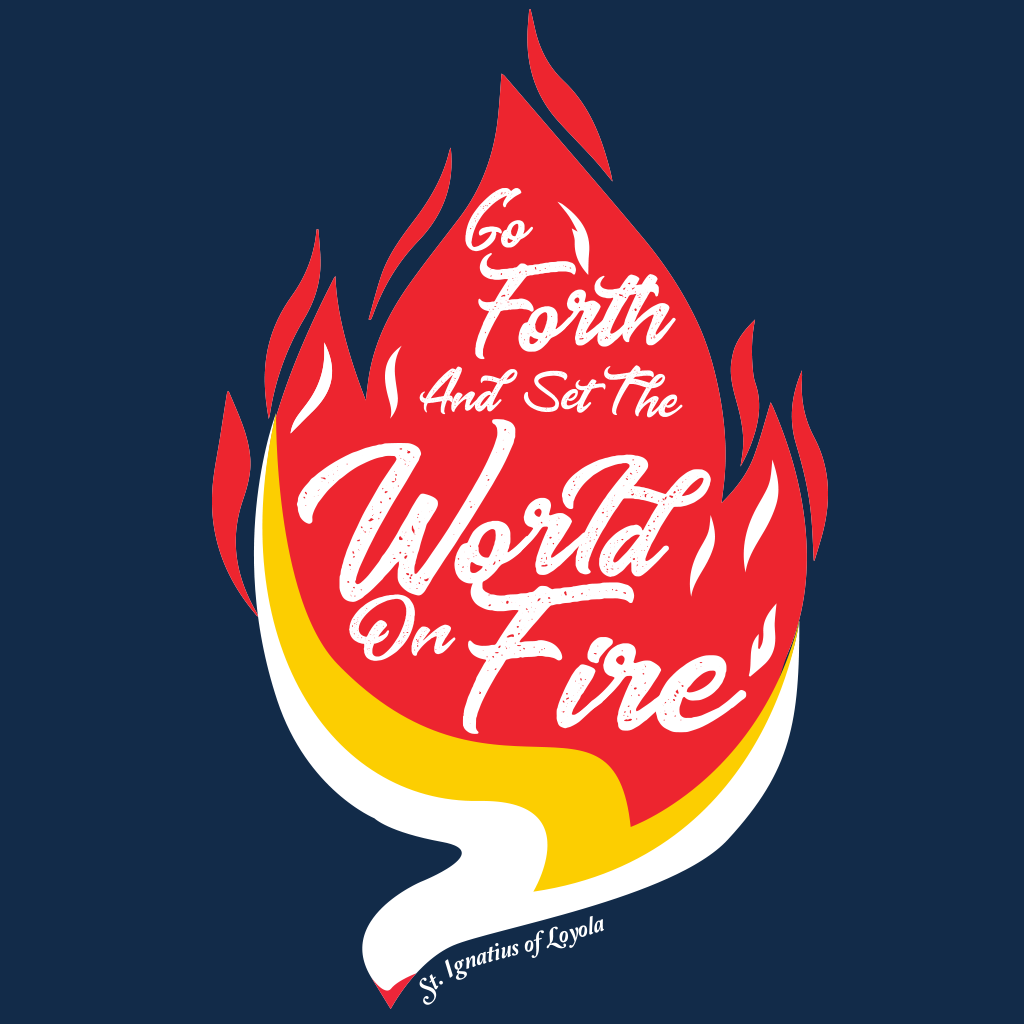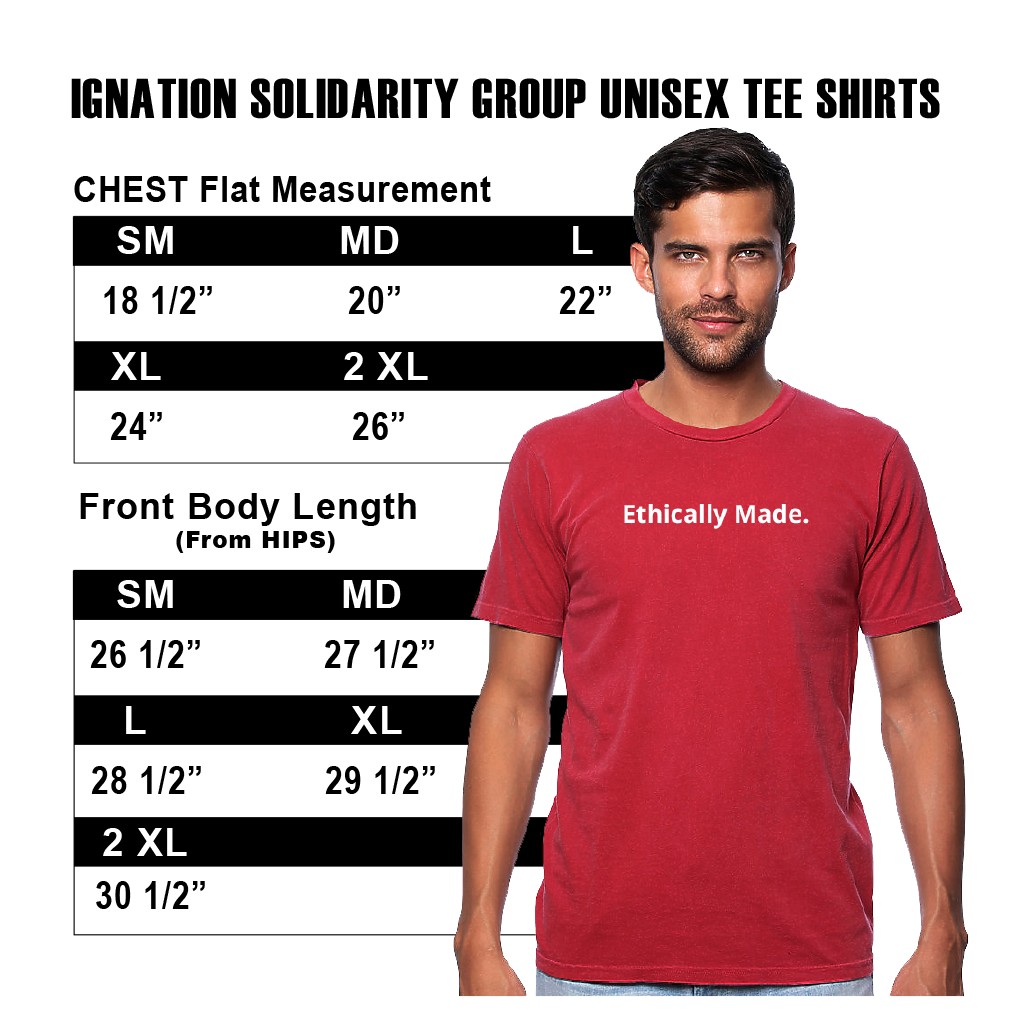 Saint Ignatius of Loyola Quotation T-Shirt: Ethically Made
The spirituality of Saint Ignatius of Loyola is the core to the work of the Ignatian Solidarity Network. Be part of our mission with this ethically-produced shirt featuring St. Ignatius's famous call to action to his companion, Saint Francis Xavier, as Xavier embarked on a mission to Asia—"Go Forth, and set the world on fire."—— a call to action to share God's love and the hope of God's Kingdom with everyone he encountered.
About the shirt: 
Produced by the Collection brand, a community of manufacturers in North Carolina working under shared values to make more than products. When you buy the Collection brand, you are supporting an ethical production line, meaningful jobs, and a revitalized region.
100% Organic Cotton Unisex T-Shirt - knit, woven, and sewn in the USA. Low environmental impact screen print. Navy T-Shirts are embellished with the new 'Go Forth and Set the World on Fire' design.