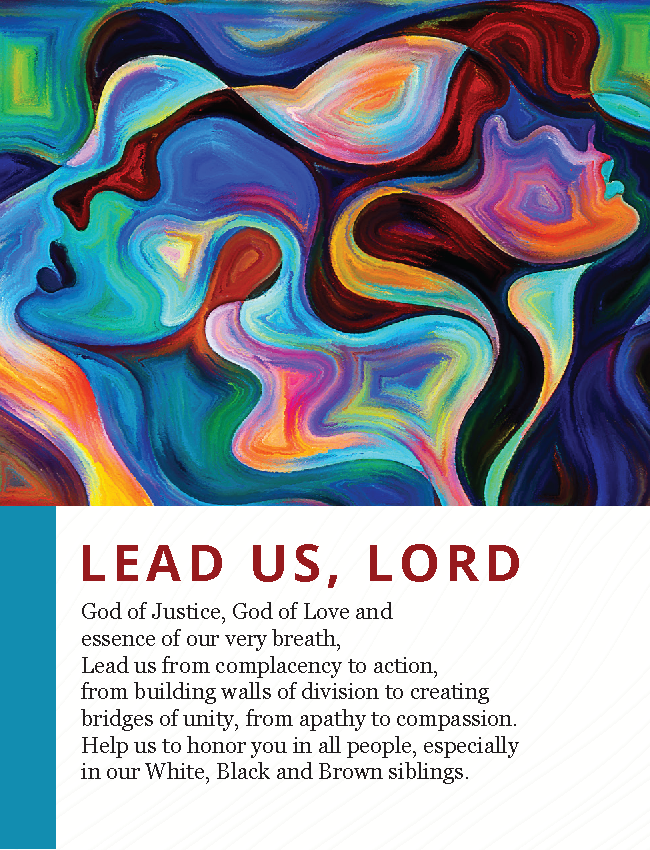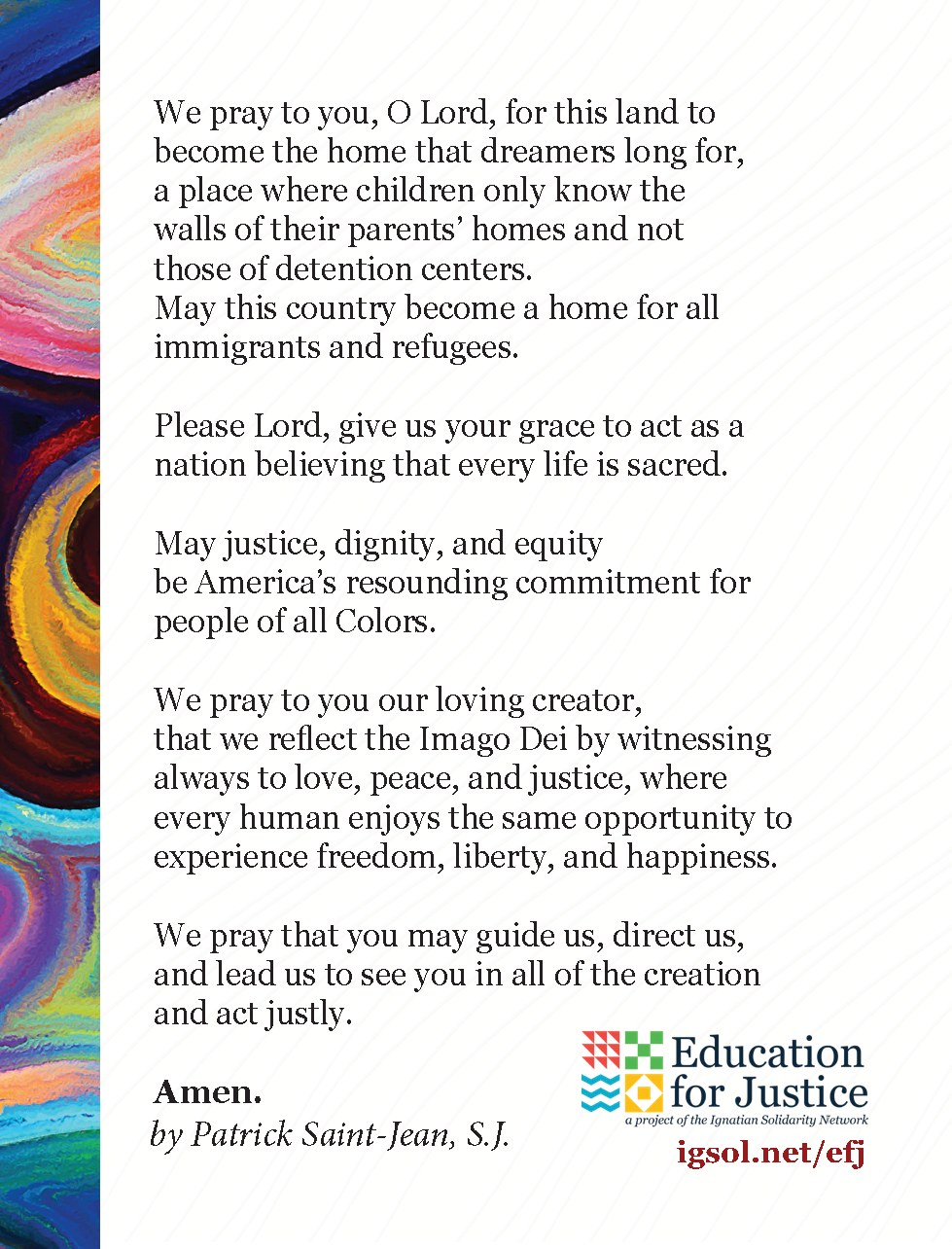 Lead Us Lord Prayer Cards (Pack of 25)
This prayer card calls us from complacency to action in the work of racial justice and is written by Patrick Saint-Jean, S.J. 
Prayer cards are 3' x 4' and come in packs of 25. 
PRAYER TEXT:
Lead Us, Lord
written by: Patrick Saint-Jean, S.J.
God of Justice, God of Love and  
essence of our very breath,  
Lead us from complacency to action,  
from building walls of division to creating bridges of unity, from apathy to compassion.  Help us to honor you in all people, especially in our White, Black and Brown siblings.

We pray to you, O Lord, for this land to become the home that dreamers long for,  a place where children only know the  walls of their parents' homes and not  those of detention centers.  May this country become a home for all immigrants and refugees.
Please Lord, give us your grace to act as a nation believing that every life is sacred.
May justice, dignity, and equity  
be America's resounding commitment for people of all Colors.
We pray to you our loving creator,  
that we reflect the Imago Dei by witnessing always to love, peace, and justice, where every human enjoys the same opportunity to experience freedom, liberty, and happiness.

We pray that you may guide us, direct us,  and lead us to see you in all of the creation  and act justly.

Amen