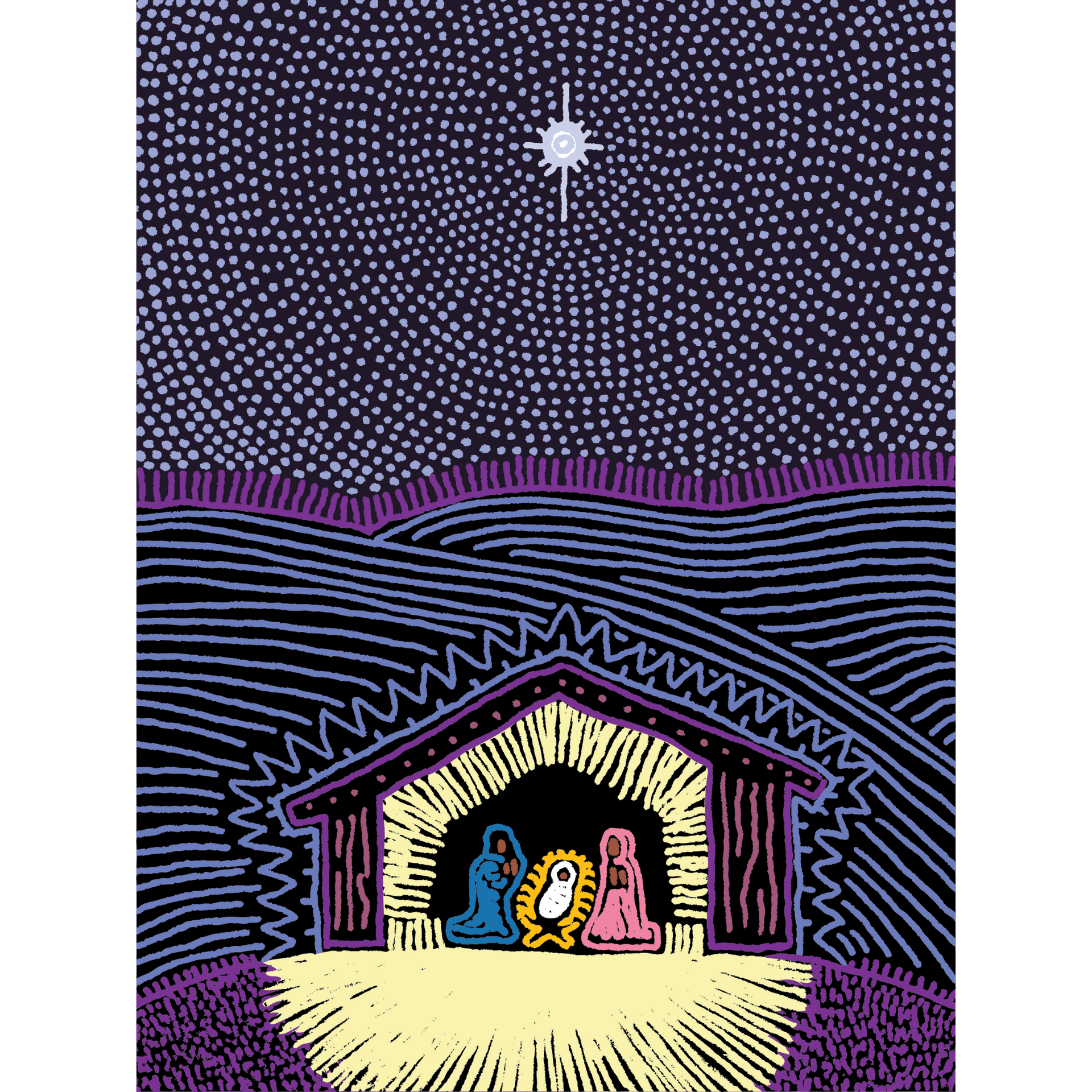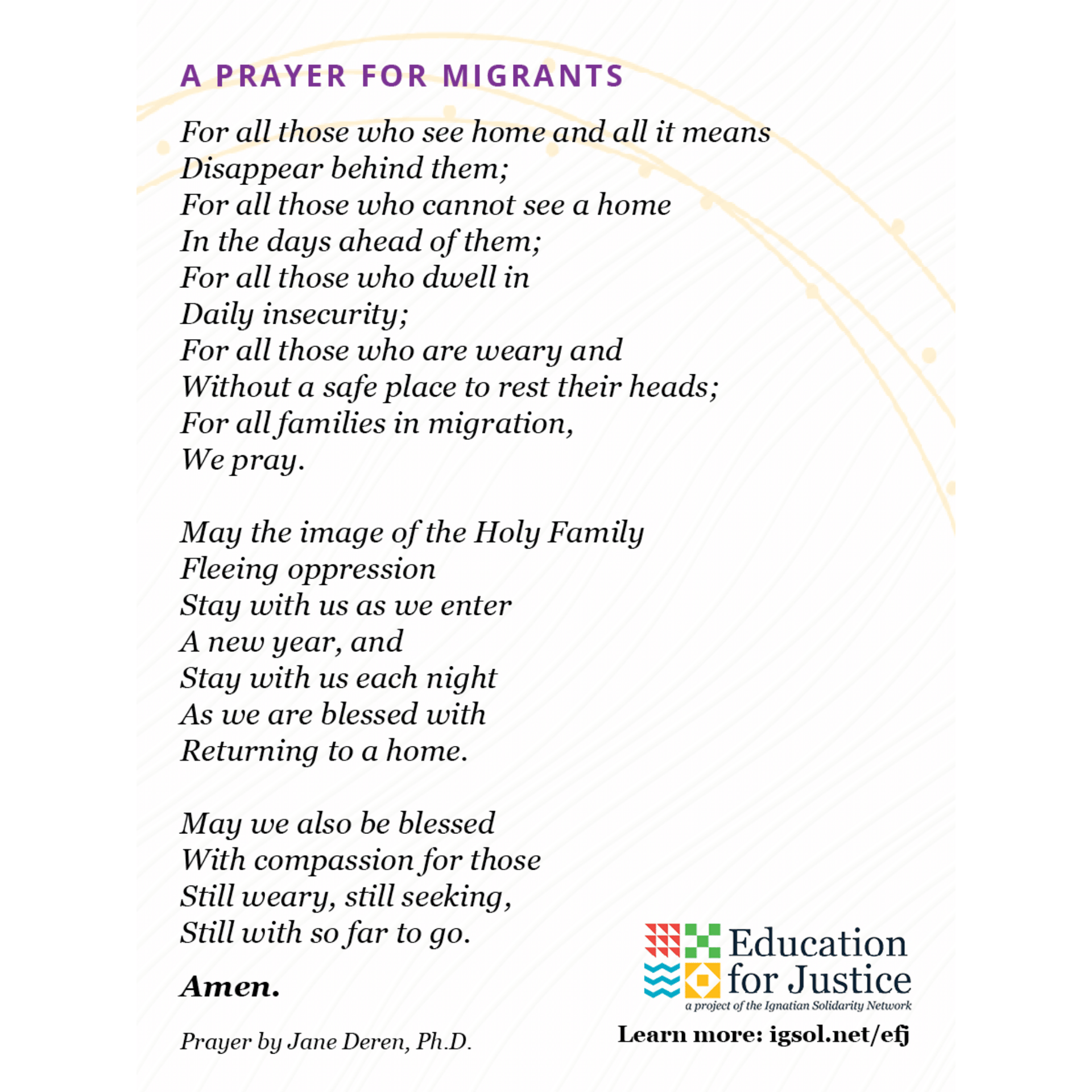 "Prayer for Migrants" Prayer Card - ENGLISH (Pack of 25)
The "Prayer for Migrants" prayer card is a 3 in. x 4 in. sized card with the image of the Holy Family on the front and the prayer in English on the back. The prayer cards are available in packs of 25. 
The prayer was originally published at Education for Justice, the Ignatian Solidarity Network's membership-based digital library of over 2,500 faith and justice prayer, teaching, and ministry resources.