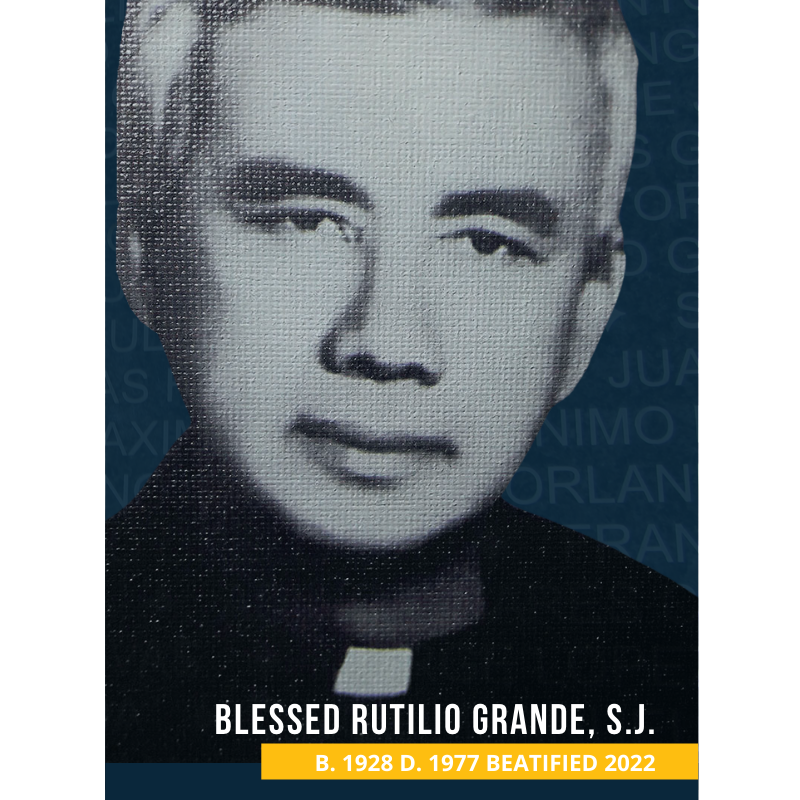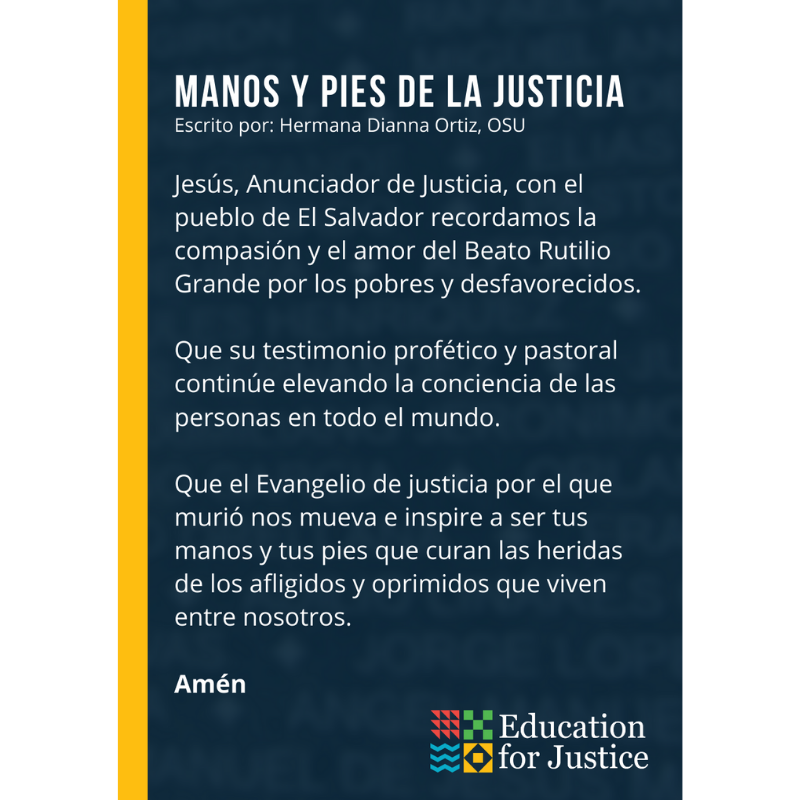 Blessed Rutilio Grande Prayer Card - ESPAÑOL (Pack of 25)
PRAYER CARDS WILL BEGIN SHIPPING AFTER FEBRUARY 21, 2022
Blessed Father Rutilio Grande, S.J., was beatified on January 22, 2022, with a public ceremony in El Salvador. He is remembered as a social justice advocate deeply committed to the poor and marginalized of his native country.
The prayer card lifts up in prayer Grande's "compassion and love for the poor and disenfranchised" is entitled "Hands and Feet of Justice" and was written by the late Sister Dianna Ortiz, O.S.U. 
The prayer cards, with the prayer in SPANISH/ESPAÑOL, are 3' x 4.25' and come in packs of 25. 
They are also available in English. 
PRAYER TEXT:
Manos y pies de la justicia
Escrito por: Hermana Dianna Ortiz, OSU
Jesús, Anunciador de Justicia, con el pueblo de El Salvador recordamos la compasión y el amor del Beato Rutilio Grande por los pobres y desfavorecidos.

Que su testimonio profético y pastoral continúe elevando la conciencia de las personas en todo el mundo.

Que el Evangelio de justicia por el que murió nos mueva e inspire a ser tus manos y tus pies que curan las heridas de los afligidos y oprimidos que viven entre nosotros.