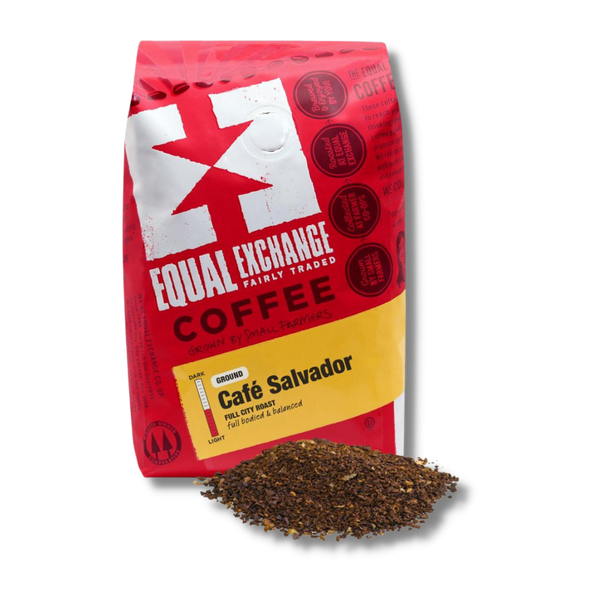 Cafe Salvador Coffee - 12oz Drip Grind
A full-bodied and smooth Equal Exchange coffee grown by small farmer co-operatives in El Salvador.
Equal Exchange's mission is to build long-term trade partnerships that are economically just and environmentally sound, to foster mutually beneficial relationships between farmers and consumers, and to demonstrate, through their success, the contribution of worker co-operatives and Fair Trade to a more equitable, democratic and sustainable world.
Equal Exchange, is a national leader in ethical food and drink products, and a production partner of the Ignatian Solidarity Network's Catholic Community Ethical Purchasing Alliance.