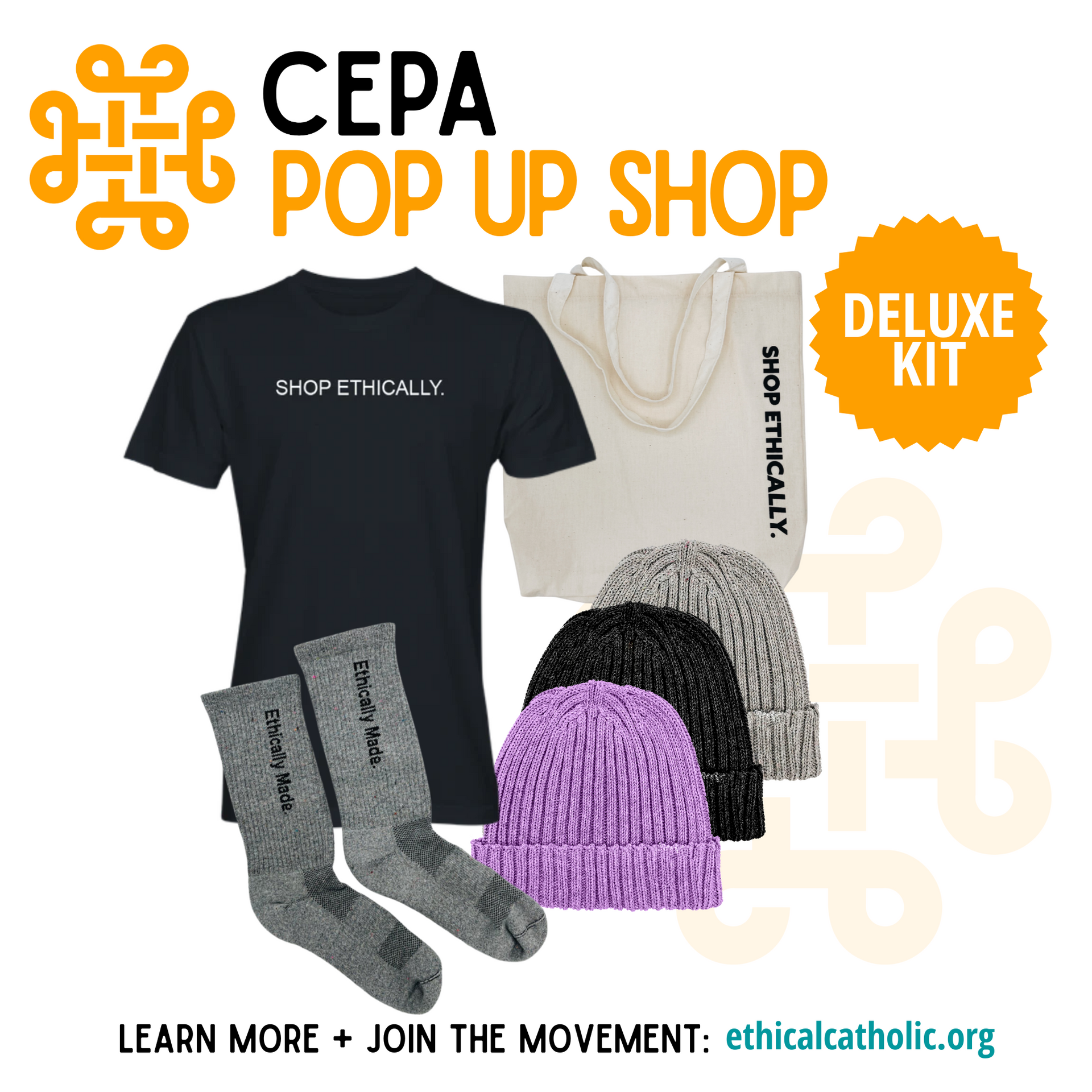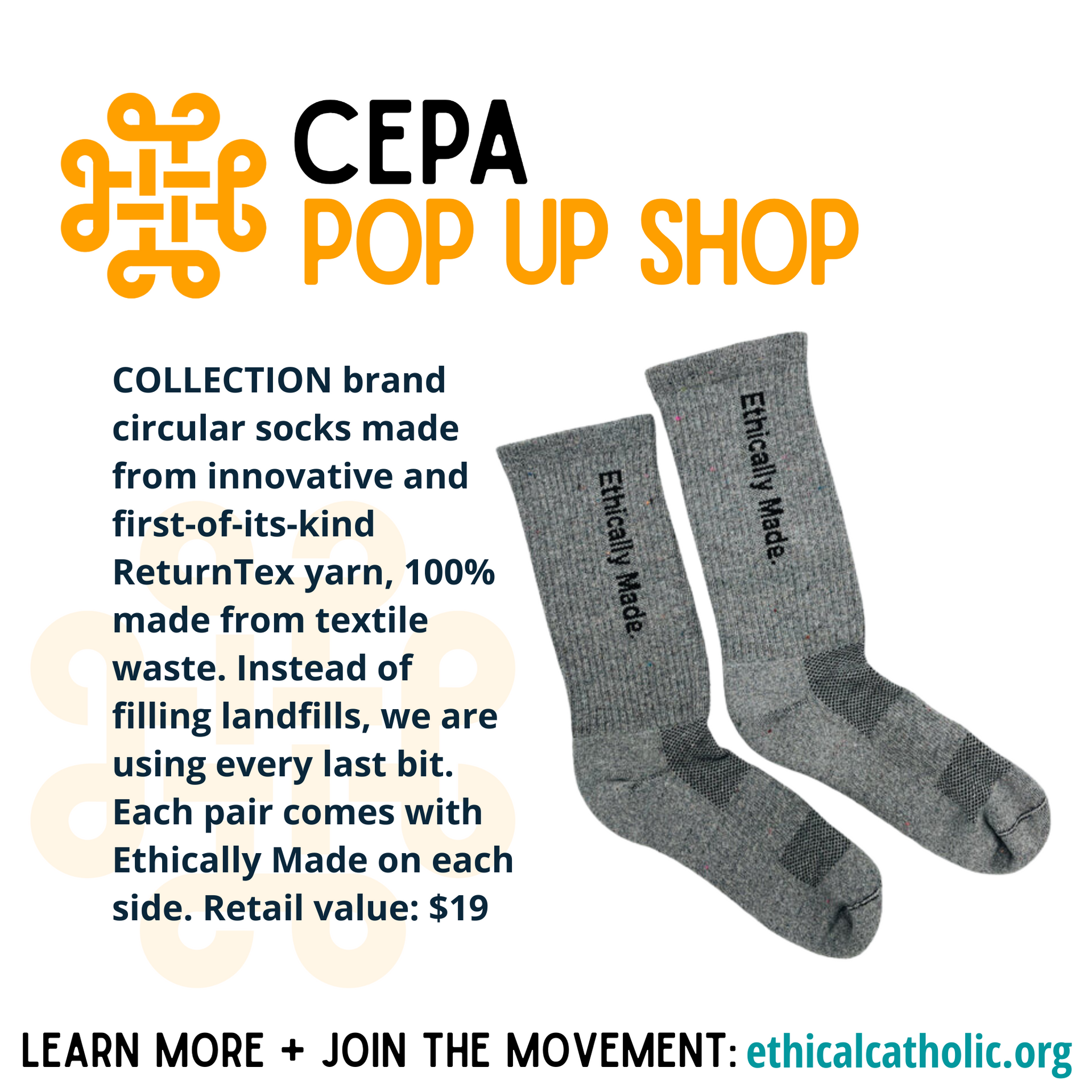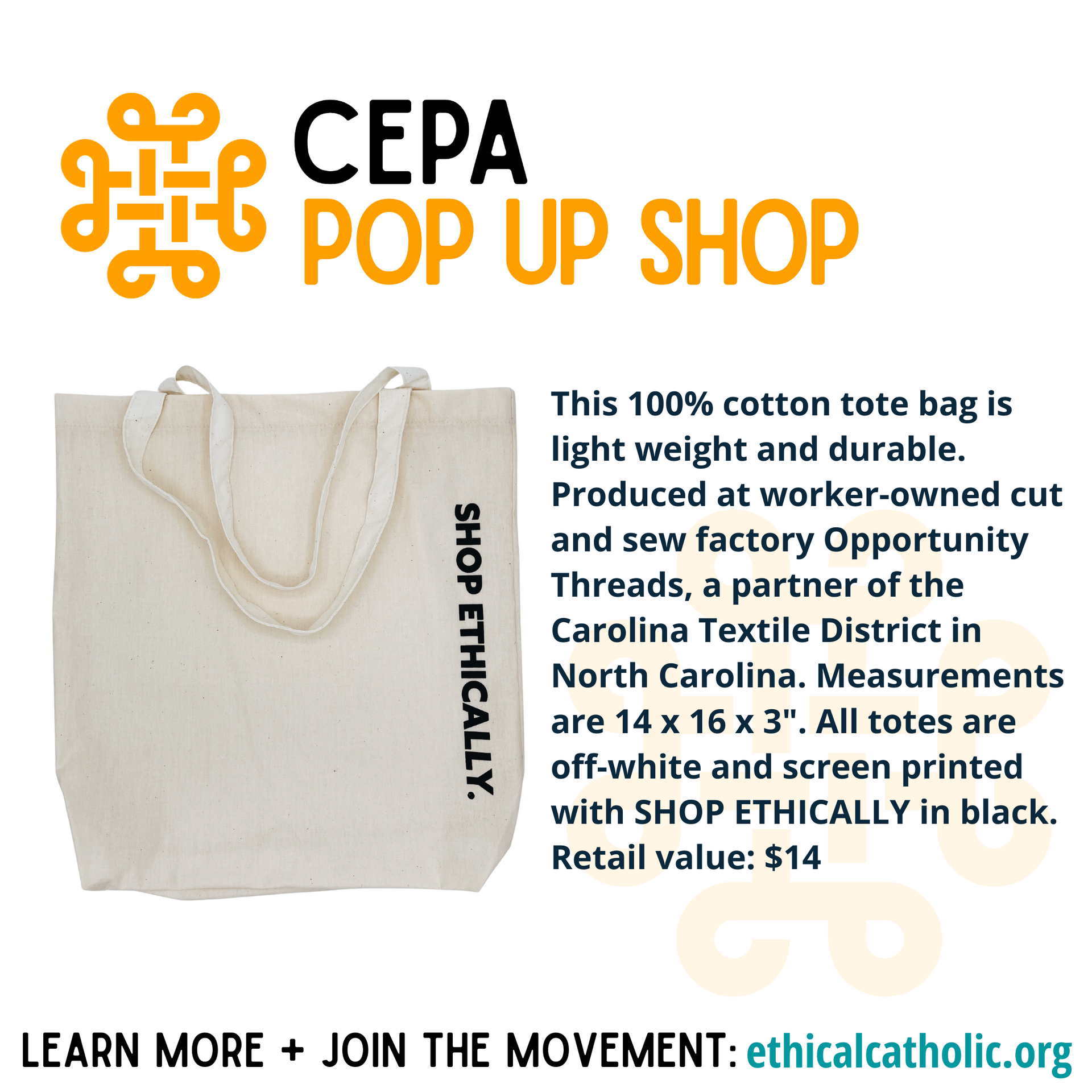 CEPA Pop Up Shop Deluxe Kit
CEPA is offering a limited selection of our ethically-made products for a small-batch bulk purchase. The products could be sold within a department, office, or program as a fundraiser or to raise awareness about the CEPA program. The products are made with the high CEPA standards: prioritizing worker's rights and environmental sustainability.

15 tees, 15 knit beanies, 15 totes, 15 pairs of socks, and marketing materials for printing or sharing. Cost: $1065. Retail value: $1754
All kits are priced at wholesale cost. We offer a suggested retail price on the products that could be used as a fundraiser for your program or department. You will need your own access to a POS system, CEPA will not be able to provide that service.
The use of the products is completely customizable! Our suggestion is to have the products available for purchase at an event(s) or in a department office or space. You could also choose to give away the items. The Pop Up Shop can be a great opportunity for holiday shopping as well as spreading awareness about what it means to be ethically-made!