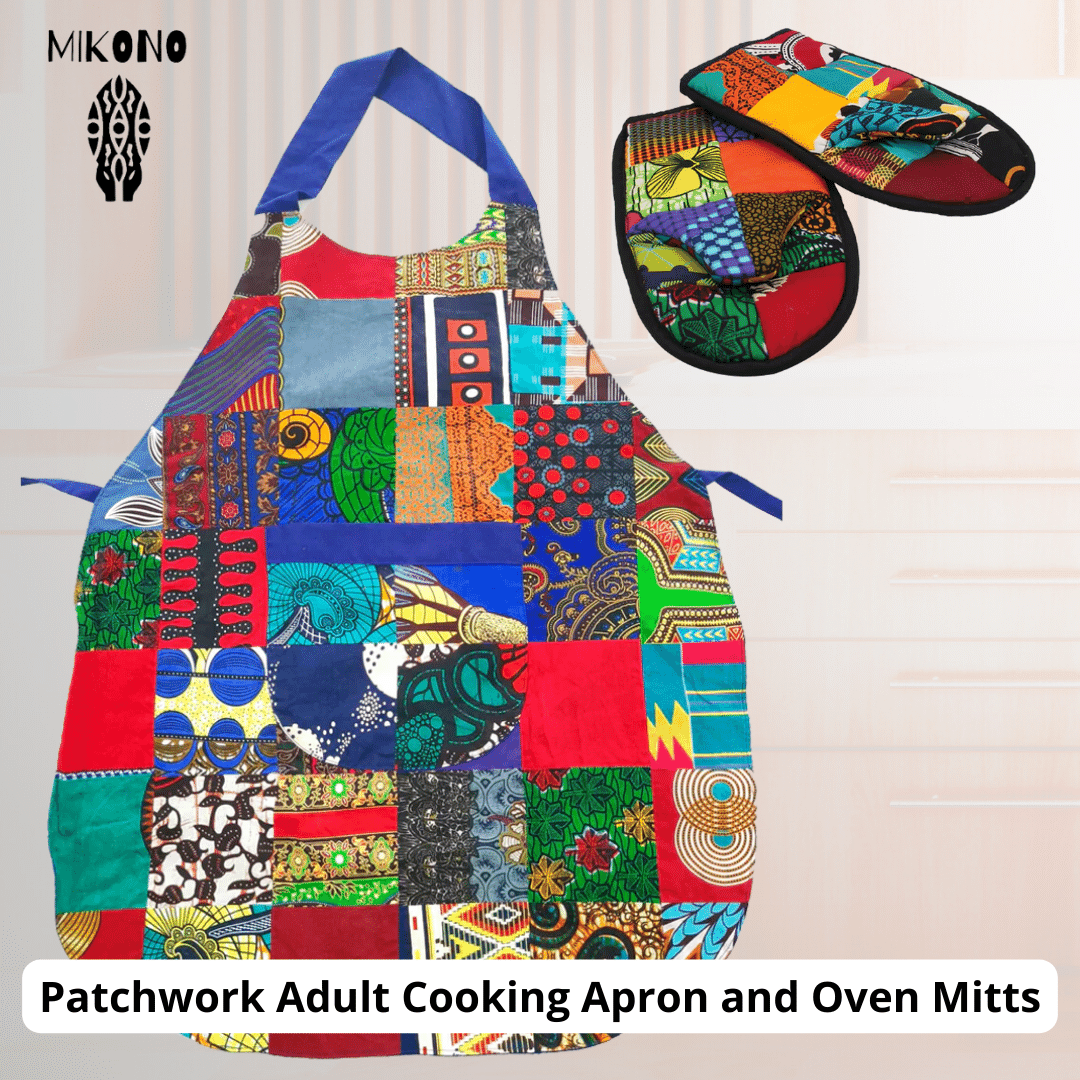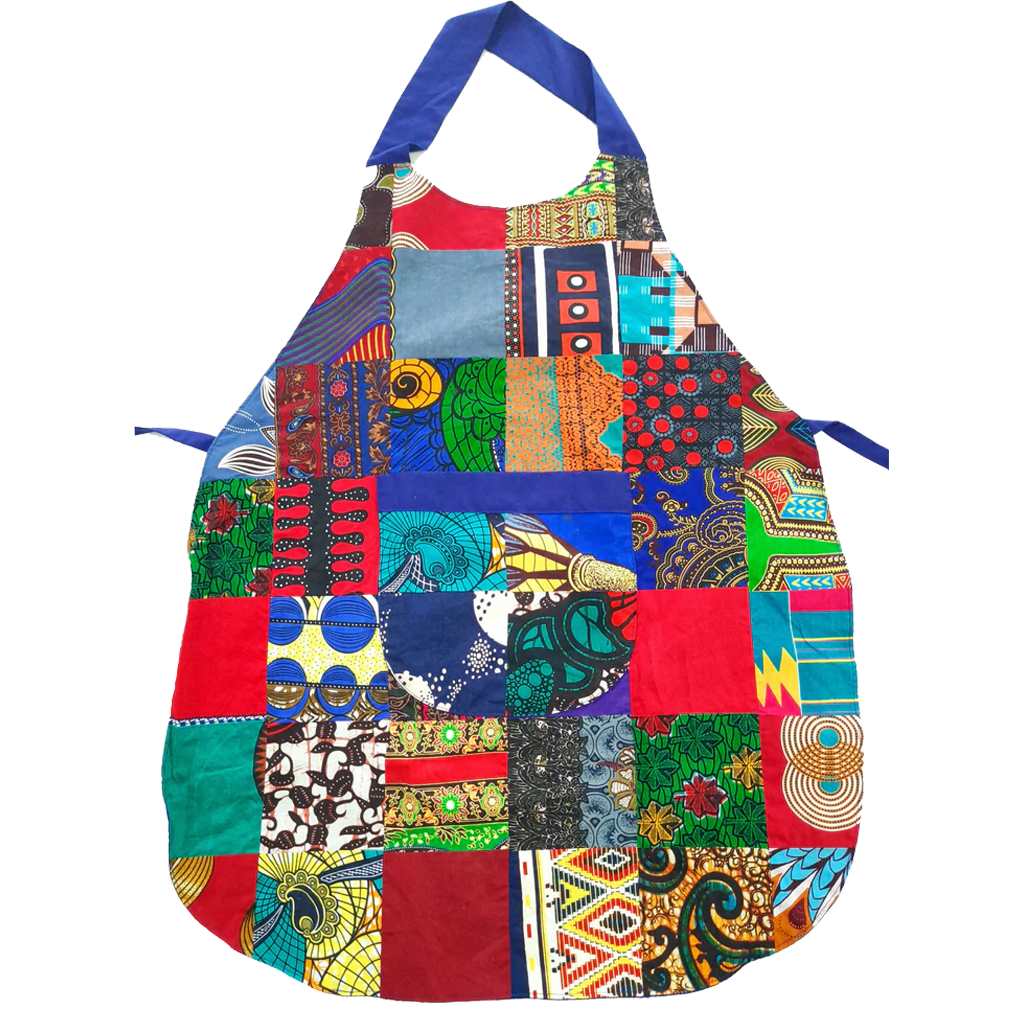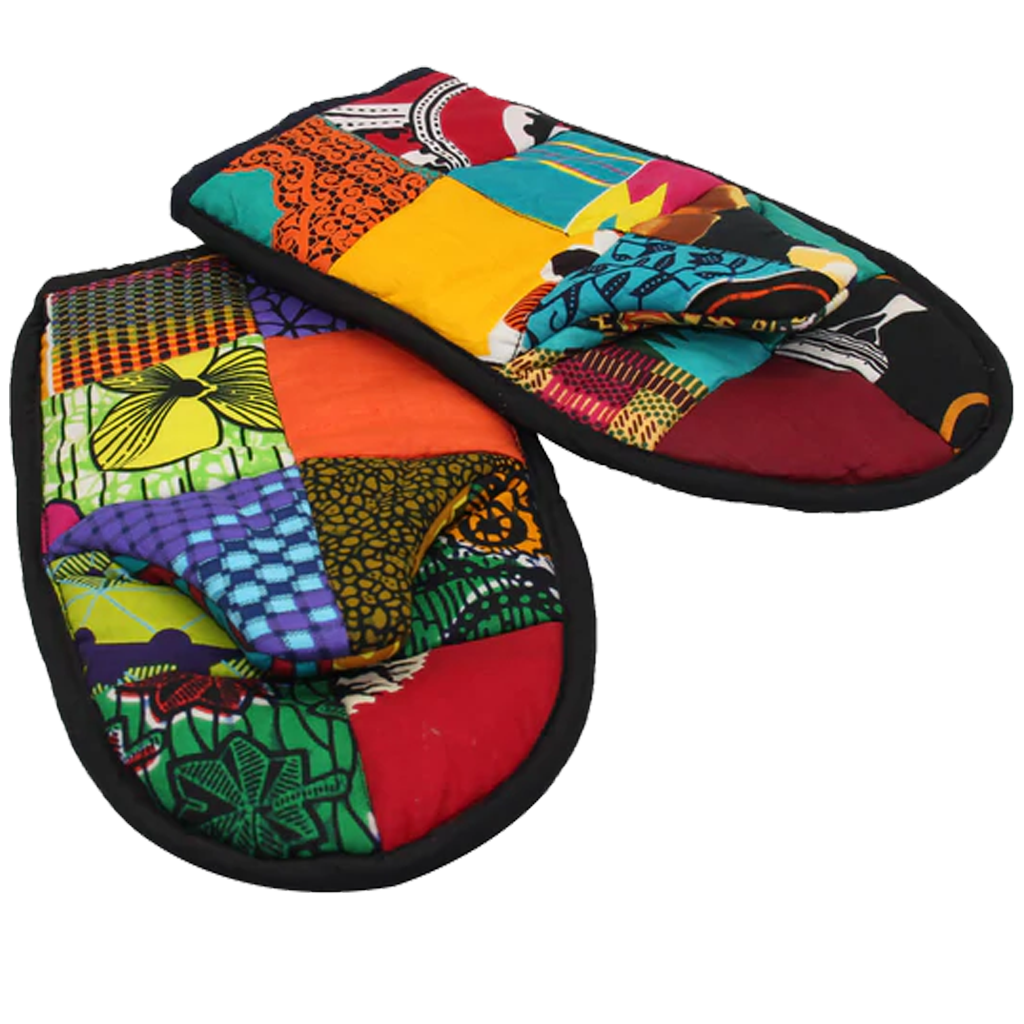 Mikono Patchwork Cooking Set: Apron and Gloves
Enjoy this cooking set composed of an apron and oven gloves crafted using a variety of colorful cloths. The apron and gloves are hand-sewn by Andrew, a Rwandan refugee, straight from his home in Nairobi.
Produced by refugees in Kenya, who partner with Mikono, a Jesuit Refugee Service International project. Mikono works with 75 suppliers living in or around Nairobi, from over 10 different nationalities. Each of them brings unique skills learned either in their home countries or through livelihood training provided by JRS. When you shop at Mikono, you help a refugee make a living. 
These Patchwork products were developed by Triphose, a refugee in Kenya, couldn't get enough funds to purchase raw materials and tailor items for a living. Walking through the streets of Kibera, Triphose noticed all the scraps being tossed away by other shops. She stopped feeling overwhelmed about lacking brand-new fabrics and collected as many scraps as possible until she had enough to make a quilt. Since then, Triphose has supplied products to Mikono, selling exclusively Patchwork items, from table placements, to cushion covers and quilts, to clothing.